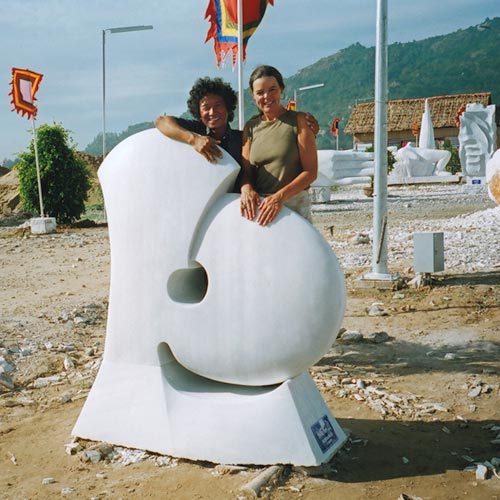 Title: Hang Nga Ulu
Material: marble
Dimensions: 66" x 54" x 24"

Sculptor: Deborah Wilson
An Giang Hallmark II 2005
This was the second International SculptureSymposium at the township of Chau Doc in Mekong Delta Region of Vietnam. The event was from Nov 1st to Dec 10th 2005. 31 International and 31 Vietnameese sculptors were invited.
The title Hang Nga Ulu refers to the much loved Vietnameese moon goddess, Hang Nga, and Canadian iconic Inuit blade. The sculpture reflects the melding of cultures and a harmonious connection made by opposing energies (Yin Yang).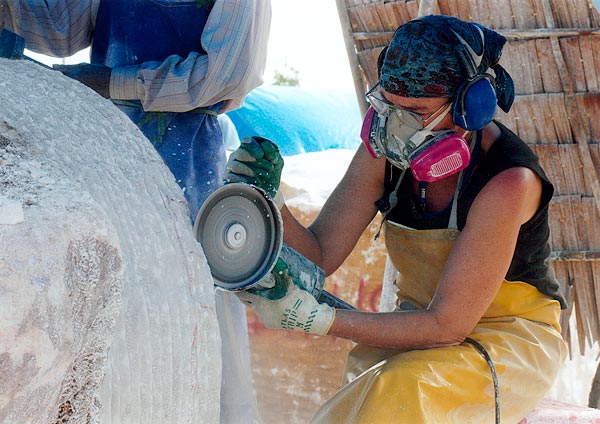 Work in progress
Work in progress
All rights reserved Deborah Wilson ©1997-